2022 SPEAKERS
Amanda Hall, Ph.D. Candidate at the University of Florida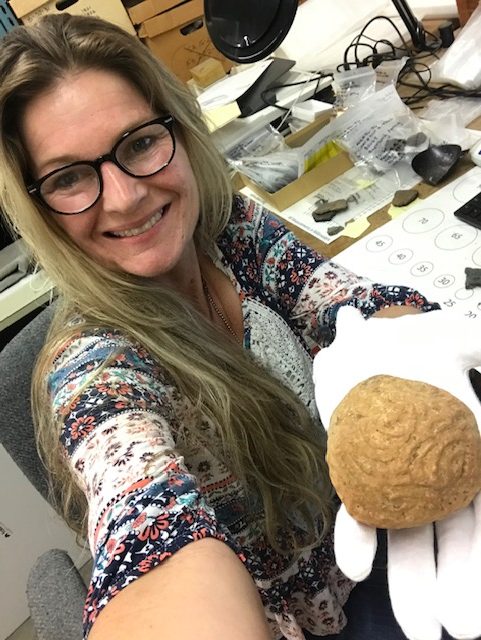 THE MYSTERIOUS LAMAR CLAY BALLS
The Lamar balls are baked clay objects that have been recovered from Mission Period (ca.1630 to 1704) sites mainly in the Apalachee Province/Tallahassee Hills region. The purpose of these fist-sized balls often stamped with designs is unknown. First recovered in the 1950s, until recently, the Lamar balls appeared to be a post-contact phenomenon unique to northwest Florida. However, several Lamar balls dating from A.D. 1450 to the Mission Period have since been recovered from three adjacent sites in southwest Georgia. The region is proposed to be the Province of Capachequi, which was visited by Hernando de Soto in 1540 following his stay in Apalachee.
Before this project, the balls had not received any formal analyses capable of revealing aspects regarding their manufacture and potential function. Researching these avenues provides an understanding of how and why the balls were made as well as illuminating pre-and post-European contact connections between Native Americans in the Apalachee Province and those in the proposed Capachequi Province. This talk offers a preliminary discussion of the Lamar balls based on what archaeological and historical research has revealed to date.
ABOUT AMANDA: "I focus on the Early Mississippian (AD 1000) period through La Florida's Mission period (ca 1600 to 1763). My specific interests are on the interactions between different Indian groups as well as their interactions with Europeans and the British. Through material cultural, I research the various effects that these group interactions placed on material culture and what they reveal regarding the changes and continuities in practices." 
Dr. John Walker, Professor, University of Central Florida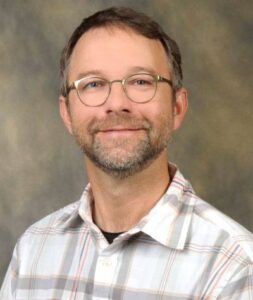 HOW THE AMAZON WAS BUILT
The Amazon is often thought of as the living example of untouched, and perhaps untouchable Nature, with a capital N. But over the past 30 years, it has become apparent that the Amazon Basin was the home of a stunning variety of ways of life, as vibrant as any region in the world. By working with experts from other fields like ecology, forestry, linguistics, cultural anthropology, and history, archaeologists are coming to recognize the many ways that the history of the Amazon has been a human history for thousands of years.
In this talk we will look at the spectacular ceramics of the Marajo island culture, the circular geoglyphs of the southern Amazon, and the raised fields of the Llanos de Mojos in eastern Bolivia. An understanding of the Amazon that includes the archaeological record is one that not only gives us a truer picture of what went on in the past, but also gives us a stronger foundation on which to base our efforts to successfully live with the Amazon in the future.
---
Dr. Walker is an associate professor specializing in archaeology. He received his Ph.D. in 1999 from the University of Pennsylvania. His research interests include political and social organization, landscape archaeology, common poor resources, the relationship between nature and culture, complex societies and agricultural intensification in the Amazon Basin, the Andes, and Bolivia. Dr. Walker currently works in the Amazon Basin and studies how pre-Columbian farmers engineered that environment, showing that the pristine Amazon has in fact been managed and cultivated for thousands of years.
***THIS LECTURE WILL TAKE PLACE AT BEACHES MUSEUM, NOT AT UNF CAMPUS
Dr. Sarah "Stacy" B. Barber,

Professor of Anthropology, University of Central Florida. Member of National Center for Integrated Coastal Research specializing in archaeology.

Between Sea and Sky: Movement, Trade, and Urbanism in Ancient Oaxaca
Humans are, and have always been, highly mobile. People move across landscapes for a wide variety of reasons: to acquire food or other daily necessities, to visit and socialize with family and friends, for religious purposes as part of pilgrimages, for recreation, to exchange needed goods acquired at a distance, to fight or conquer, among many others. Movement is affected not just by our motivations, but also by the terrain we must cross, the weather, our individual physical characteristics, our load or luggage, and the technologies we have available to us.
In ancient Mexico, transportation technologies were limited to people's feet and to canoes: there were no beasts of burden or wheeled vehicles to help people move over the region's mountainous landscape. Without wheels, roads were largely unnecessary outside of cities because pedestrians could travel efficiently along narrow pathways. We know, based on the presence of goods like volcanic glass (obsidian) and jade far from their source, that people in ancient Mexico regularly moved over long distances. And there are historic accounts of pilgrimages and conquests over equally large distances by groups like the Aztec and Mixtec. But how do we identify the routes traveled by traders, armies, pilgrims, and others, if there were no roads? Using a mix of archaeology, ethnohistory, and geographical information science (GIScience), it was possible to propose a transportation network for the southern Mexican region of Oaxaca. This network offers insight to questions regarding trade, conquest, and political organization in the prehispanic period.
Dr. Melinda Hartwig, Emory University
​All the King's Men: Officials' Tombs in New Kingdom Thebes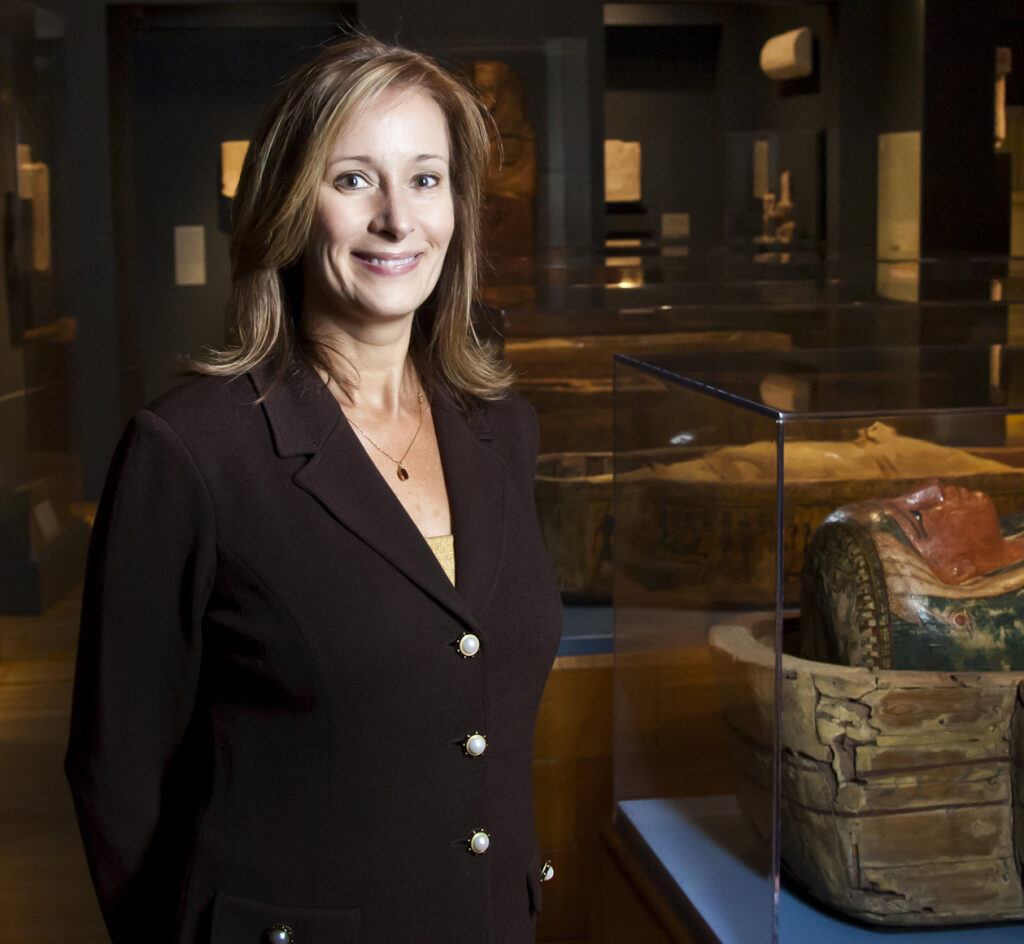 For over 30 years, Dr. Hartwig has documented the rock-cut tombs of New Kingdom officials in the Noble's Necropolis of western Thebes in modern day Luxor. Officials' tombs served as a house for eternity – a ritual complex that ensured his and his family's transfiguration and continued well-being. This lecture will explore the superbly painted scenes that offer a window into nobles' careers, families, and Egypt's cultural history.
Melinda Hartwig is an Egyptologist and art historian. She is the curator of ancient Egyptian, Nubian, and Near Eastern art at the Michael C. Carlos Museum at Emory University. Previously, she taught art history at Georgia State University at the rank of professor.
Prof. Robert H. Tykot, University of South Florida
​Obsidian Use and Maritime Transport in the Prehistoric Mediterranean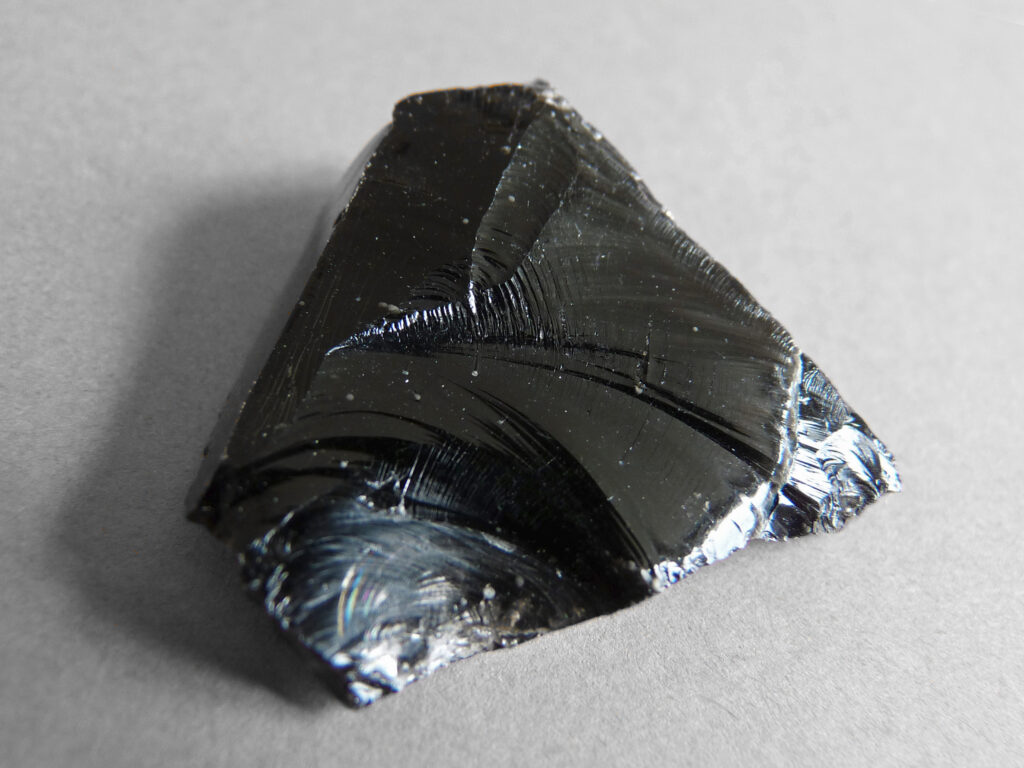 In the Central Mediterranean, obsidian was widely used for stone tools and traded distances up to 1000 km during the Neolithic period, 6000-3000 BCE. Formed from volcanic activity, it exists only on several Italian islands: Lipari, Palmarola, Pantelleria, and Sardinia. Its presence elsewhere infers maritime travel to mainland Italy, southern France, Croatia, Albania, Tunisia, and Spain. Non-destructive chemical analysis of obsidian artifacts has been conducted on more than 10,000 artifacts to identify their specific sources. This process allows us to reconstruct the trade routes taken, along with other materials in the same and opposite directions.
Professor Tykot says, "My research focuses on the application of scientific methods of analysis of archaeological materials to better understand ancient cultures in many parts of the world. More specifically, we do trace element analysis of obsidian and ceramics to determine where they came from; major element composition of metals to study their technology; and element and isotope analysis of marble in sculpture and architecture to determine their origins, and of human remains to assess their dietary practices and their origins. I have done such research in more than 50 countries around the world, working with many colleagues. My personal focus is on the central Mediterranean."
Dr. John Kantner, Associate Provost of Faculty and Research and Interim Dean of the Graduate School at the University of North Florida
​Division of Labor in the Ancient US Southwest: ​Who Was Making All Those Pots?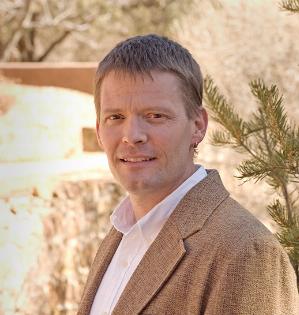 The ability to reconstruct how labor was organized in ancient societies is fundamental to most analyses of social, political, and economic systems. This can be quite difficult, however, without direct evidence of who was involved in production. In this lecture, Dr. John Kantner describes an innovative approach for determining the sex of potters in the 1,000-year-old Chaco World and discusses implications from the unexpected division of labor that he and his colleagues identified.
John Kantner, Ph.D., joined the University of North Florida in August 2013 as the Assistant Vice President for Research, and was appointed Associate Vice President for Research and Dean of the Graduate School in June 2014. Previously, he was Vice President for Academic & Institutional Advancement at the School for Advanced Research in Santa Fe, NM, an independent center for research in the social sciences and humanities. From 1999 to 2006, Dr. Kantner was a faculty member in the Department of Anthropology & Geography at Georgia State University in Atlanta, where he achieved the rank of associate professor with tenure prior to his departure.
Dr. J. Marla Toyne, Associate Professor, Anthropology, UCF
Where Condors Reign: Vertical Archaeology and Conservation in the Mountains of Peru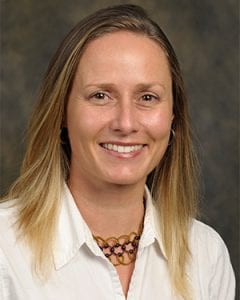 Traditional archaeological practice involves mapping and excavating ancient settlements and cemeteries, but bioarchaeological research of the cliff tombs in the Chachapoyas region of northeastern Peru is stymied by natural and technological challenges. Exploring these cemeteries requires the innovation of "vertical archaeology" using rappelling and rope technology, and also the incorporation of 3-D photogrammetry and aerial drone photography.
This presentation discusses our exploration of these cliff tombs and how and why the ancient Chachapoya people created and placed their ancestors in these spectacular landscapes between A.D. 900 and 1535. Yet, while these sites suffer from the ravages of both looting and natural destruction, it becomes vital to use archaeological knowledge in meaningful and accessible ways for both local and scientific communities to advance conservation.
Dr. Toyne is a biological anthropologist who specializes in human skeletal biology, paleopathology, bioarchaeology, and stable isotope science. Her primary area of investigation is Andean South America, where she engages in contextually-based research focusing on the analysis of ancient skeletal and mummified remains, in order to explore broader anthropological interests including: the biocultural evidence of violence and warfare, ritual activities, ethnic identity, mortuary complexity in ancient civilizations, and Andean prehistoric and Contact period social interactions.
Dr. Jeffrey Glover, Georgia State University
The Maritime Maya and the Proyecto Costa Escondida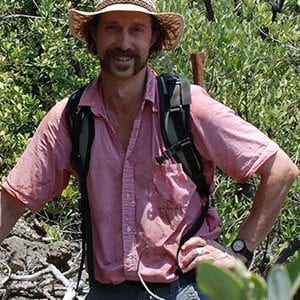 Coastal communities in the Maya Lowlands played various roles in the political, economic, and social formations over the past 3000 years, yet these roles have remained along the periphery of Maya studies. Dr. Glover discusses what we know about the watercraft used by the maritime Maya and who the maritime Maya were. Using ethnohistoric accounts and iconographic data from the Classic period, he discusses the tensions present between coastal and inland populations on the Yucatan Peninsula and how this influenced the historical trajectories of coastal sites. After giving an overview of the archaeological evidence of the Maritime Maya, he will explain how the Proyecto Costa Escondida research team is beginning to reveal the challenges faced, and opportunities pursued, by these coastal peoples.
Dr. Glover was born and raised in Atlanta where he attended The Lovett School. He did his undergraduate work at Vanderbilt University where he majored in Anthropology. He pursued his doctoral degree at the University of California, Riverside, which he completed in 2006 and is happy to be back in Atlanta. Dr. Glover's dissertation research focused on interpreting the spatial patterning of ancient Maya communities in northern Quintana Roo, Mexico and the dynamic role the built environment played in lives of past people. Currently, he is co-director of the Proyecto Costa Escondida with Dr. Dominique Rissolo (UC San Diego).