The Archaeological Institute of America - Jacksonville Society
The Archaeological Institute of America (AIA) is the world's oldest and largest archaeological organization. The AIA is a nonprofit founded in 1879 and chartered by the United States Congress in 1906. There are more than 100 local societies, like this Jacksonville Society, in the United States, Canada, and overseas. Members include professional archaeologists, students, and enthusiasts, all united by their passion for archaeology and its role in furthering human knowledge.
The AIA promotes archaeological inquiry and public understanding of the material record of the human past to foster an appreciation of diverse cultures and our shared humanity.
The AIA supports archaeologists, their research and its dissemination, and the ethical practice of archaeology.
The AIA educates people of all ages about the significance of archaeological discovery and advocates for the preservation of the world's archaeological heritage.
Professional archaeologists who are AIA members, have conducted fieldwork worldwide. The Institute has founded research centers and schools in seven countries and maintains close contact with these institutions. AIA Members are dedicated to the greater understanding of archaeology, the protection and preservation of the world's archaeological resources, and the support of archaeological research and publication.
___________________________________________________________________________________________________________________________________________________
SEASONAL LECTURES
Our speaker presentations take place at noon, in Building 51 at the University of North Florida, Jacksonville, (1 UNF Dr, Jacksonville, FL 32224)  AND/OR on Zoom.  The lectures are free and open to the public. After the lecture,  complimentary refreshments may be served in the Physical Anthropology Lab. On Saturdays, parking is free and the staff/faculty/vendor spaces are open to everyone.
2023 MEETINGS & PRESENTATIONS
Dr. Daniel Contreras from the University of Florida
What Can Peru's Archaeological Radiocarbon Record Tell Us about the 'Early Horizon'?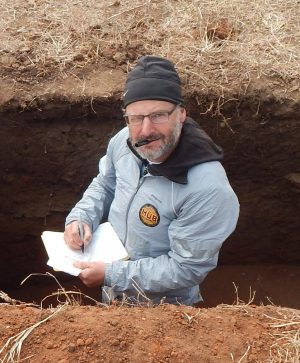 Since the early 20th century, archaeologists have organized Central Andean prehistory by identifying horizons: periods during which style, iconography, and material culture were shared over broad areas. The identification of horizon phenomena began as a vital chronological tool for archaeologists, but the spread of absolute dating methods now enables a focus on horizons themselves as objects of investigation.
Dr. Contreras says, "In this talk I use the example of the so-called "Early Horizon" associated with first millennium B.C.E. site of Chavín de Huántar to explore how chronology can shed light on the character and even existence of horizon phenomena. By situating the radiocarbon evidence associated with Chavín in the broader context of the regional radiocarbon record, I identify not only peer sites with which Chavín interacted, but also other less obvious contemporaries. In the process I ask whether horizons are identified or imposed, what processes produce the patterns of evidence termed horizons, and how we can better understand the Peruvian past."
Dr. Contreras an anthropological geoarchaeologist interested in human-environment interactions, particularly anthropogenic components of dynamic landscapes and environmental change. His research currently includes both field-based and modeling projects in Peru, Utah, Jordan, France, and Greece, where he examines landscape change and its relationship to long-term human occupation, looking at the ways in which humans have both adapted to and caused environmental changes.
Dr. Adam King from the University of South Carolina
The Rise of Etowah: Creating Community, Place, and Identity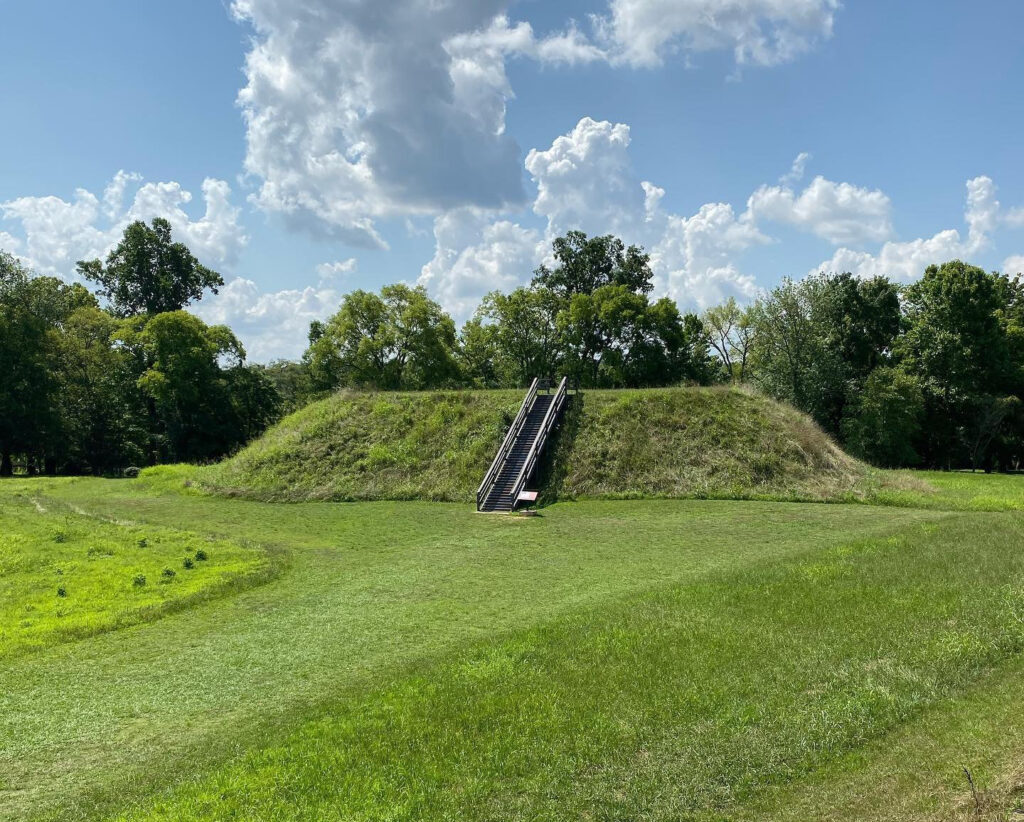 The Etowah site is one of the best-known 14th century Indigenous ritual centers in the Deep South. As a place, Etowah began in the 12th century when local people and immigrants from neighboring regions brought together a unique set of practices and ideas to create a new kind of community. By the start of the 14th century, an influx of new people and ideas ushered in Etowah's rise to prominence as its architects transformed their landscape to create an impressive ritual and political center. Within a few generations, an attack by an unknown enemy ended that reign when they burned the Etowah community and severed its connection to the sacred. In this talk, Dr. King explores how the people who built Etowah used everyday things, monuments, and the sacred to forge a sense of place, history, and identity.  LEARN MORE ABOUT ETOWAH MOUNDS STATE HISTORIC SITE
Adam King is a Research Associate Professor in the Research Division. His research interests center on variation in the organization of Mississippian period societies in the Deep South. He is currently pursuing projects in the Etowah River Valley of northwestern Georgia and the middle Savannah River Valley on the Georgia-South Carolina border. In the Etowah Valley, he is working on reconstructing the history of the polities associated with the famous Etowah site. Current projects include 1. creating GIS layers and a relational database to analyze the extensive mortuary data from Etowah's Mound C, 2. exploring beliefs about the sacred and their intersection with social inequality through the study of Mississippian art and iconography, and 3. investigating the layout of the Etowah site through full cover remote sensing surveys. In the Savannah Valley, he is exploring the histories of four small centers and associated polities through examination of town layout and settlement distributions.
Dr. Carolyn Kennedy, professor at Texas A&M University
The Gaspe Maritime Archaeology Project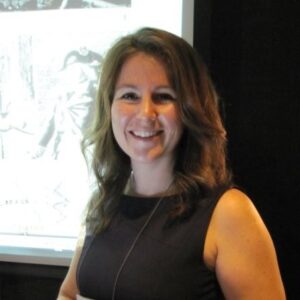 Gaspe Bay is located in eastern Quebec and was visited by early European ships in order to fish for cod. The ships were large and technically advanced, yet some of their features are still unknown. The Institute of Nautical Archaeology at Texas A & M has surveyed the area hoping to find wrecks of these ships. This lecture will present the results of the remote-sensing survey, the documentation efforts of the nautical materials, and the long-term goals of the project.
I am a nautical archaeologist with a focus on North American maritime history. I received my Master's and PhD from Texas A&M University's Nautical Archaeology Program where my thesis and dissertation examined the hulls of four 19th-century steamboats in Lake Champlain, Vermont, analyzing how their designs differed and developed over the course of the century as shipbuilders sought to create the ideal hull for the novel steam propulsion.  After graduating, I spent a year as a research associate using cutting-edge laser-scanning technology to document the disarticulated timbers from three historic shipwrecks in Alexandria, Virginia, and reconstructing the ships digitally to better understand their original design and use.
Currently, I am co-directing the Gaspé Maritime Archaeology Project, launched in 2019, which seeks to study the maritime heritage and nautical archaeology of early European colonization and subsistence activities of eastern Québec and Canada. In addition to my interests in the historical and maritime archaeology of Canada and the United States, my research specialties and teaching interests also include public archaeology, analytical archaeology, and the conservation of archaeological materials.
Dr. Elizabeth Murphy, AP of Roman Archaeology in the Department of Classics at FSU
Potters in the Roman East: Daily life of an everyday profession in the Roman Empire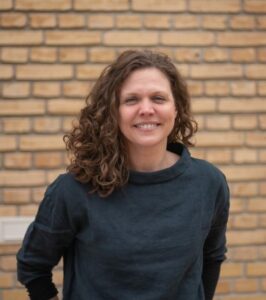 Dr. Murphy will discuss the everyday working lives of ancient potters. With many hundreds of kilns documented from the Mediterranean, with elaborate trade networks reconstructed from distributed pottery, and with workshops appearing in a range of settings (from cities to rural estates), potters and their ceramic products are the most archaeologically visible craft profession of the ancient world, yet we have no biographical accounts or personal narratives from the period on the lives of these workers. Using the rich archaeological record, she will investigate their workplaces and working lives—from the technologies of production to the rituals and magic of workshops.
Elizabeth A. Murphy (PhD, Joukowsky Institute for the Study of the Ancient World, Brown University) is an archaeologist specializing in the study of the Mediterranean during the Roman Imperial and Late Antique periods. Her research and teaching concerns the social and economic organization of the Roman world; more specifically, her work focuses on the history and archaeology of labor, production, and technology, with complementary interests in ancient urbanism and the Roman military. She is a specialist in material culture studies, with particular emphasis on the artifactual record of crafts production, and her fieldwork projects have spanned the ancient Mediterranean world from Asia Minor to Italy. She currently co-directs the Landscape Archaeology of Southwest Sardinia project (LASS), a diachronic landscape project in the modern region of Sulcis-Iglesias (Sardinia, Italy). With LASS, she is investigating the settlement organization, landscape exploitation, and daily life practices of this rural region during the period of the Roman Empire.
Dr. Emily Zavodny, Assistant Professor of Anthropology at the University of Central Florida
Building the Seasonal Round: faunal and isotopic evidence for agro-pastoral scheduling in prehistoric Croatia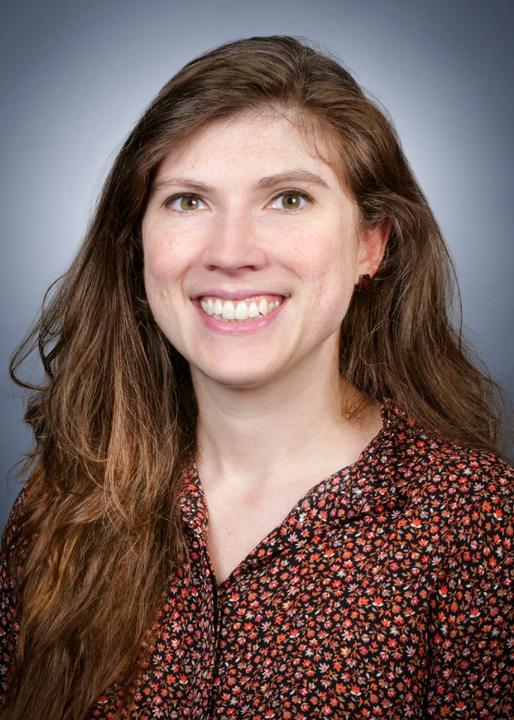 Today the Lika region of central Croatia is considered an unpredictable and resource-poor environment. Though this characterization is assumed to have held true in prehistoric times as well, the Late Bronze Age (1200-800 BC) is characterized by the seemingly rapid emergence of economic and sociopolitical complexity throughout the area. These newly centralized populations and systems demanded increased economic specialization to sustain them, but were also more susceptible to risk caused by both normal environmental variation and inevitable but erratic crises. In Lika the precise scheduling of subsistence activities – planting, herding, harvesting- would have been critical given the area's short summers, long winters, and unpredictable frosts.
Results from Summer 2019 excavations at one Late Bronze Age hillfort site, Piplica, provide an opportunity to identify and characterize this agricultural cycle. Here we integrate faunal analysis with light isotope ratios derived from bone and teeth (carbon, oxygen, nitrogen) to better understand how prehistoric farmers scheduled their activities in order to successfully balance the demands of a newly centralized population with local environmental constraints.
ABOUT EMILY: "I am an environmental archaeologist specializing in paleoecology, zooarchaeology, and isotope geochemistry. I am broadly interested in how past human and animal populations adapted to marginal landscapes, resource scarcity, and/or changing climate and environments. My current research focuses on the introduction and acclimatization of domesticated animals (cattle, sheep, goats, pigs) to different ecosystems in the Balkans and their enduring impact on human behavior and local landscapes. I have active field and lab projects based on my ongoing work in Croatia, and am currently developing a zooarchaeology and stable isotope prep lab here at UCF."
Dr. Nancy Thomas, Professor Emerita of Art History Jacksonville University
Was Herodotus Right? Lions in Ancient Greece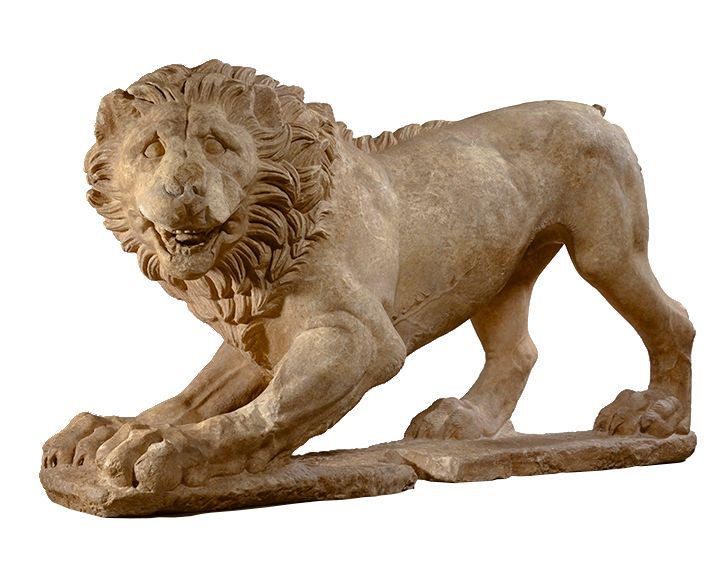 Modern scholars scoff at Herodotus because he said real lions existed in ancient Greece. Was he right after all? Myths and art are not good enough proof. Even a few real lion bones could be the remains of imported pets, or pelts. Since the 1970s, however, this picture has totally changed as more and more Panthera leo bones have been unearthed all over Greece. Combining different kinds of evidence, Nancy R. Thomas, Professor Emerita of Art History at Jacksonville University, gives us a new, lion's eye view of life in ancient Greece.
MAKE A DONATION
A donation of any amount helps us with speaker presentations. Just click the secure "DONATE" button below to use your credit card or PayPal account.
All of us enjoy the speakers and presentations that showcase the fascinating scope of archaeology in these exciting times of discovery and technological change. Your gift assists with expenses incurred by the visiting scholars and archaeologists at our events.

Thank you for your consideration and support! 
AIA MEMBERSHIP
Join the Archaeological Institute of America, the world's largest and oldest archaeological organization today, and be connected with thousands of other members who share your passion for archaeology!
Connect with thousands of members who share your passion for archaeology.
Participate in local events through an AIA Local Society.
Receive exclusive MEMBER BENEFITS.
Members like you support excavation, preservation, outreach, education, advocacy, and the professional activities of the AIA.
RECENT ARCHAEOLOGY NEWS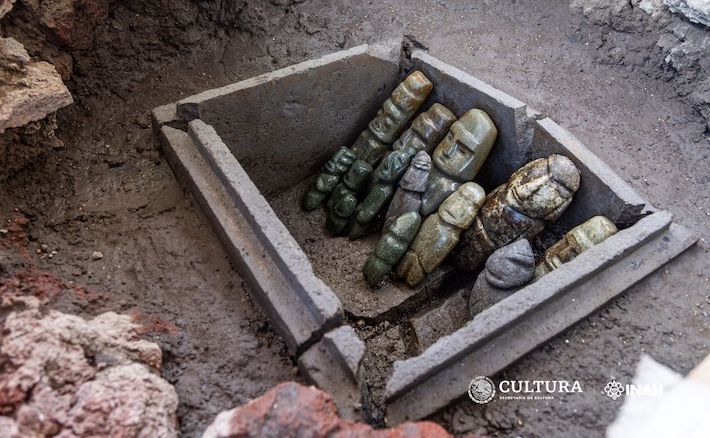 Stone Case Holding Precious Items Found at Templo Mayor
MEXICO CITY, MEXICO—Live Science reports that a collection of 15 stone figurines carved in the Mezcala style has been discovered in a stone chest at Templo Mayor, the temple complex at the site of the city of Tenochtitlán, the capital of the Aztec empire. The sculptures vary in size, with the largest standing about 12 inches tall. Archaeologist Leonardo López Luján of Mexico's National Institute of Anthropology and History (INAH) said that the figurines may have already been 1,000 years old when the Aztecs conquered the Mezcala people of southwestern Mexico during the reign of Moctezuma Ilhuicamina, between A.D. 1440 and 1469. "Presumably they served as cult effigies, which [the Aztecs] appropriated as booty of war," he explained. Paint had been added to one of the figurines, perhaps to allude to Tlaloc, the Aztec god of rain, he added. The chest also contained two rattlesnake-shaped earrings, more than 180 green stone beads, snails, shells, and marine corals. López Luján suggests that temple priests stored these valuable symbols in the stone case for safekeeping. To read about thousands of well-preserved wooden artifacts unearthed at the foot of the Templo Mayor, go to "Aztec Offerings," one of ARCHAEOLOGY's Top 10 Discoveries of 2022.
---
Fragments of a Neolithic Monument Discovered in Portugal
SÃO BRÁS DE ALPORTEL, PORTUGAL—Portugal Resident reports that the remains of a 5,500-year-old menhir were discovered in southern Portugal by a resident who was looking for fossils at the top of Monte do Trigo. Archaeologist António Faustino Carvalho of the University of the Algarve said that the stone monument is made of polished limestone in the same size and phallic shape as other Neolithic menhirs found in the West Algarve region. Carvalho and his colleagues excavated the area surrounding the monument, and found a few more pieces of it, but they are in poor condition. "Originally, it would have been vertical," he explained, "and it would have fallen and landed here." Menhirs may have been used to symbolize fertility, and were sometimes lined up to mark territory, passageways, or cattle crossings, he added. It is not clear at this time if this menhir was part of a larger structure. To read about 2,900-year-old Iberian steel tools, go to "Around the World: Portugal."
READ MORE RECENT ARCHAEOLOGY NEWS
CURRENT ARCHAEOLOGY MAGAZINE
Click the cover image for more details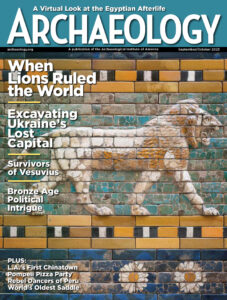 Ukraine's Lost Capital
In 1708, Peter the Great destroyed Baturyn, a bastion of Cossack independence and culture
When Lions Were King
Across the ancient world, people adopted the big cats as sacred symbols of power and protection
Secrets of Egypt's Golden Boy
CT scans offer researchers a virtual look deep inside a mummy's coffin
Rites of Rebellion
Archaeologists unearth evidence of a 500-year-old resistance movement high in the Andes
Bronze Age Power Players
How Hittite kings forged diplomatic ties with a shadowy Greek city-state