The Archaeological Institute of America - Jacksonville Society
The Archaeological Institute of America (AIA) is the world's oldest and largest archaeological organization. The AIA is a nonprofit founded in 1879 and chartered by the United States Congress in 1906. There are more than 100 local societies, like this Jacksonville Society, in the United States, Canada, and overseas. Members include professional archaeologists, students, and enthusiasts, all united by their passion for archaeology and its role in furthering human knowledge.
The AIA:
promotes archaeological inquiry and public understanding of the material record of the human past to foster an appreciation of diverse cultures and our shared humanity.

supports archaeologists, their research and its dissemination, and the ethical practice of archaeology.

educates people of all ages about the significance of archaeological discovery and advocates for the preservation of the world's archaeological heritage.
Professional archaeologists who are AIA members, have conducted fieldwork worldwide. The Institute has founded research centers and schools in seven countries and maintains close contact with these institutions. AIA Members are dedicated to the greater understanding of archaeology, the protection and preservation of the world's archaeological resources, and the support of archaeological research and publication.
___________________________________________________________________________________________________________________________________________________
SOCIETY MEETINGS AND PRESENTATIONS
---
Our speaker presentations take place at noon, in Building 51 at the University of North Florida, Jacksonville, (1 UNF Dr, Jacksonville, FL 32224)  AND/OR on Zoom.  The lectures are free and open to the public. After the lecture,  complimentary refreshments may be served in the Physical Anthropology Lab. On Saturdays, parking is free and the staff/faculty/vendor spaces are open to everyone.
---
2023 SPEAKERS
Dr. Carolyn Kennedy, professor at Texas A&M University
The Gaspe Maritime Archaeology Project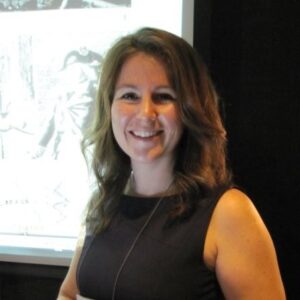 Gaspe Bay is located in eastern Quebec and was visited by early European ships in order to fish for cod. The ships were large and technically advanced, yet some of their features are still unknown. The Institute of Nautical Archaeology at Texas A & M has surveyed the area hoping to find wrecks of these ships. This lecture will present the results of the remote-sensing survey, the documentation efforts of the nautical materials, and the long-term goals of the project.
I am a nautical archaeologist with a focus on North American maritime history. I received my Master's and PhD from Texas A&M University's Nautical Archaeology Program where my thesis and dissertation examined the hulls of four 19th-century steamboats in Lake Champlain, Vermont, analyzing how their designs differed and developed over the course of the century as shipbuilders sought to create the ideal hull for the novel steam propulsion.  After graduating, I spent a year as a research associate using cutting-edge laser-scanning technology to document the disarticulated timbers from three historic shipwrecks in Alexandria, Virginia, and reconstructing the ships digitally to better understand their original design and use.
Currently, I am co-directing the Gaspé Maritime Archaeology Project, launched in 2019, which seeks to study the maritime heritage and nautical archaeology of early European colonization and subsistence activities of eastern Québec and Canada. In addition to my interests in the historical and maritime archaeology of Canada and the United States, my research specialties and teaching interests also include public archaeology, analytical archaeology, and the conservation of archaeological materials.
Dr. Elizabeth Murphy, AP of Roman Archaeology in the Department of Classics at FSU
Potters in the Roman East: Daily life of an everyday profession in the Roman Empire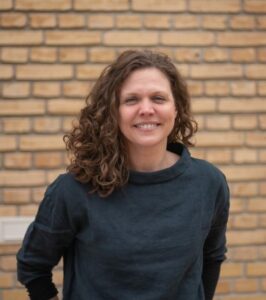 Dr. Murphy will discuss the everyday working lives of ancient potters. With many hundreds of kilns documented from the Mediterranean, with elaborate trade networks reconstructed from distributed pottery, and with workshops appearing in a range of settings (from cities to rural estates), potters and their ceramic products are the most archaeologically visible craft profession of the ancient world, yet we have no biographical accounts or personal narratives from the period on the lives of these workers. Using the rich archaeological record, she will investigate their workplaces and working lives—from the technologies of production to the rituals and magic of workshops.
Elizabeth A. Murphy (PhD, Joukowsky Institute for the Study of the Ancient World, Brown University) is an archaeologist specializing in the study of the Mediterranean during the Roman Imperial and Late Antique periods. Her research and teaching concerns the social and economic organization of the Roman world; more specifically, her work focuses on the history and archaeology of labor, production, and technology, with complementary interests in ancient urbanism and the Roman military. She is a specialist in material culture studies, with particular emphasis on the artifactual record of crafts production, and her fieldwork projects have spanned the ancient Mediterranean world from Asia Minor to Italy. She currently co-directs the Landscape Archaeology of Southwest Sardinia project (LASS), a diachronic landscape project in the modern region of Sulcis-Iglesias (Sardinia, Italy). With LASS, she is investigating the settlement organization, landscape exploitation, and daily life practices of this rural region during the period of the Roman Empire.
Dr. Emily Zavodny, Assistant Professor of Anthropology at the University of Central Florida
Building the Seasonal Round: faunal and isotopic evidence for agro-pastoral scheduling in prehistoric Croatia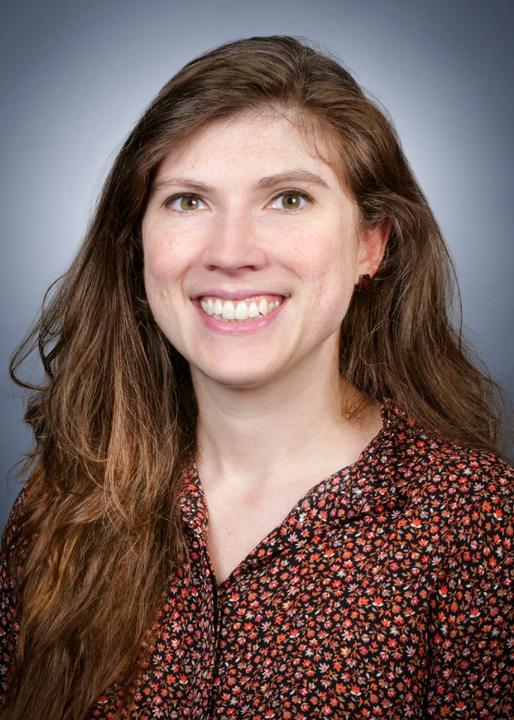 Today the Lika region of central Croatia is considered an unpredictable and resource-poor environment. Though this characterization is assumed to have held true in prehistoric times as well, the Late Bronze Age (1200-800 BC) is characterized by the seemingly rapid emergence of economic and sociopolitical complexity throughout the area. These newly centralized populations and systems demanded increased economic specialization to sustain them, but were also more susceptible to risk caused by both normal environmental variation and inevitable but erratic crises. In Lika the precise scheduling of subsistence activities – planting, herding, harvesting- would have been critical given the area's short summers, long winters, and unpredictable frosts.
Results from Summer 2019 excavations at one Late Bronze Age hillfort site, Piplica, provide an opportunity to identify and characterize this agricultural cycle. Here we integrate faunal analysis with light isotope ratios derived from bone and teeth (carbon, oxygen, nitrogen) to better understand how prehistoric farmers scheduled their activities in order to successfully balance the demands of a newly centralized population with local environmental constraints.
ABOUT EMILY: "I am an environmental archaeologist specializing in paleoecology, zooarchaeology, and isotope geochemistry. I am broadly interested in how past human and animal populations adapted to marginal landscapes, resource scarcity, and/or changing climate and environments. My current research focuses on the introduction and acclimatization of domesticated animals (cattle, sheep, goats, pigs) to different ecosystems in the Balkans and their enduring impact on human behavior and local landscapes. I have active field and lab projects based on my ongoing work in Croatia, and am currently developing a zooarchaeology and stable isotope prep lab here at UCF."
Dr. Nancy Thomas, Professor Emerita of Art History Jacksonville University
Was Herodotus Right? Lions in Ancient Greece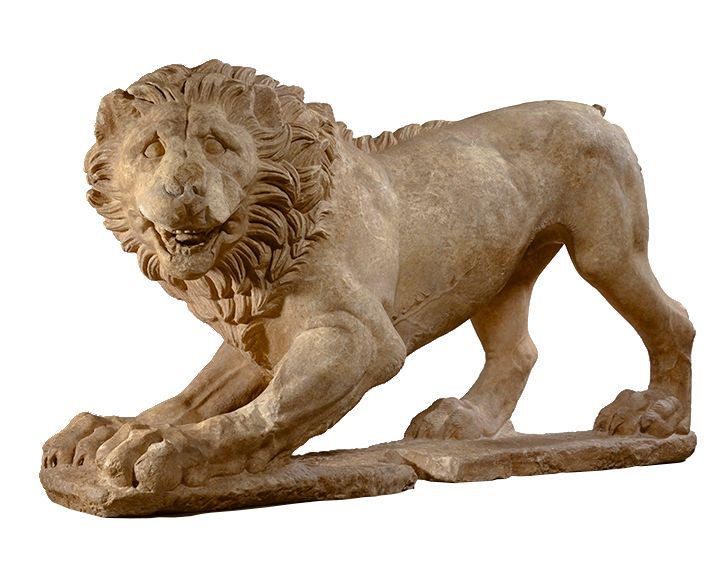 Modern scholars scoff at Herodotus because he said real lions existed in ancient Greece. Was he right after all? Myths and art are not good enough proof. Even a few real lion bones could be the remains of imported pets, or pelts. Since the 1970s, however, this picture has totally changed as more and more Panthera leo bones have been unearthed all over Greece. Combining different kinds of evidence, Nancy R. Thomas, Professor Emerita of Art History at Jacksonville University, gives us a new, lion's eye view of life in ancient Greece.
MAKE A DONATION
A donation of any amount helps us with speaker presentations. Just click the secure "DONATE" button below to use your credit card or PayPal account.
All of us enjoy the speakers and presentations that showcase the fascinating scope of archaeology in these exciting times of discovery and technological change. Your gift assists with expenses incurred by the visiting scholars and archaeologists at our events.

Thank you for your consideration and support! 
AIA MEMBERSHIP
Join the Archaeological Institute of America, the world's largest and oldest archaeological organization today, and be connected with thousands of other members who share your passion for archaeology!
Connect with thousands of members who share your passion for archaeology.
Participate in local events through an AIA Local Society.
Receive exclusive MEMBER BENEFITS.
Members like you support excavation, preservation, outreach, education, advocacy, and the professional activities of the AIA.
RECENT ARCHAEOLOGY NEWS
New Genetic Study of Scotland's Picts
ABERDEEN, SCOTLAND—A new genetic study has offered insight into the geographic origins and social organization of the Picts of Scotland, according to a report from Live Science. The Picts' name is derived from the Latin word picti and references their use of body paint or tattoos. In the third century A.D., they fought off the Romans and established a kingdom in northern Britain that survived until around A.D. 900. Little is known of the Picts, but early medieval historians suggested they came from the Aegean Sea or Eastern Europe and that they traced their descent through their mother's side. The new study, led by Adeline Morez of Liverpool John Moores University and Linus Girdland-Flink of the University of Aberdeen, analyzed genetic material from eight skeletons—seven from the Lundin Links cemetery and one from the Balintore cemetery, both in present-day Scotland. The results suggest that the Picts had local roots—their genomes are generally similar to Iron Age populations in Britain—and found no evidence that they organized their society around the female bloodline. For more, go to "Letter from Scotland: Land of the Picts."
---
Spanish Cave Was a Popular Destination in Prehistory
CÓRDOBA, SPAIN—A new study finds that people have frequently visited Spain's Nerja Cave to view its Paleolithic artwork over a period of tens of thousands of years, according to a statement released by the University of Córdoba. The researchers analyzed charcoal and fossilized soot found on stalagmites in the cave, a technique developed by the study's lead author, Marián Medina of the University of Bordeaux, that has been dubbed "smoke archaeology." The results showed that people visited the cave over a 35,000-year period, with the earliest visits dating to 41,000 years ago—10,000 years earlier than previously thought. For the period between 5000 and 1000 B.C., the researchers found that people visited the cave, which is located in the province of Málaga, on average approximately every 35 years. The study also revealed how people moved torches to illuminate the paintings found deep inside the cave. "The prehistoric paintings were viewed in the flickering light of the flames," said Medina, "which could give the figures a certain sense of movement and warmth." Read the original scholarly article about this research in Scientific Reports. To read about the discovery in a different cave in Spain of the 18,700-year-old skeleton of a woman whose bones were coated with ocher, go to "The Red Lady of El Mirón."
CURRENT ARCHAEOLOGY MAGAZINE
Click the cover image for more details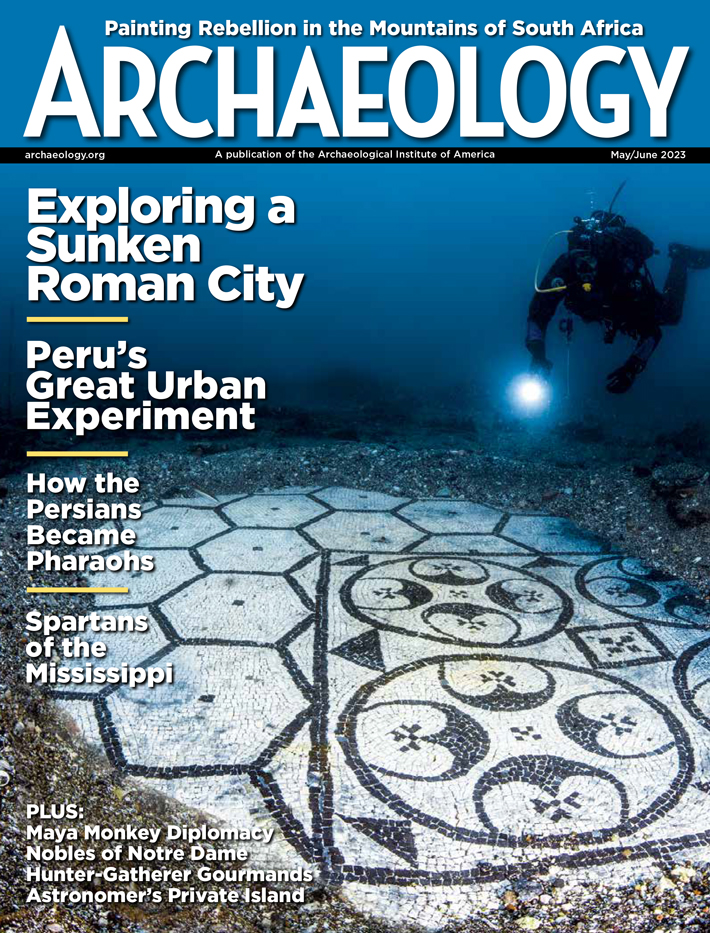 Peru's Great Urban Experiment
A millennium ago, the Chimú built a new way of life in the vast city of Chan Chan
The Man in the Middle
How an ingenious royal official transformed Persian conquerors into proper Egyptian pharaohs
Lost Roman Resort
In the Bay of Naples, miles of ruins recall the splendor of ancient imperial holidays
Reusing the Past
Archaeologists discover how an embattled Assyrian king fortified Nineveh
Rituals of the Cattle Raiders
Rock art in the mountains of South Africa tells the story of how the Khoe and San peoples resisted enslavement